The Ottawa Senators announced they were making a "significant hockey announcement" this morning via twitter. Speculation around the internet wondered if they were naming their new captain (will get to that later) or the possibility of an outdoors game this or next season.
The main announcement was the extension of Bobby Ryan's contract that was set to expire after this season and he would become an unrestricted free agent (UFA). Ryan inked a 7 year, $50.75M ($7.25M/year AAV) extension to stay in Ottawa. The deal includes a full NMC and a partial NTC (can summit a trade list of 10 teams if asked).
Ryan was acquired before the 2013-2014 season from the Anaheim Ducks and his play has steadily declined from his first four seasons in Anaheim. In 2012-2013, Ryan just played just 46 games due to injury but scored only 11 goals. With just 23 goals and 48 points in 70 games last season, Ryan was fifth in team scoring for Ottawa. He was also snubbed from the USA Olympic team that had a stagnant offense at the 2014 Sochi Games.
The biggest question from this deal is did the Senators overpay for Ryan? His play over the past as few years being labeled as a goal-scorer certainly didn't warrant this $50M contract, but Ottawa is taking a chance and hoping he can regain his form and become the perennial 30 goal scorer he once was, if not more than that. It may have been necessary to overpay for Ryan to keep him in town and not let him walk freely as a UFA at the end of this season. If Ryan has already reached his offensive peak and can't find the knack for putting the puck in the net, it will be a long 7 years for him in Ottawa and go down as one of the worst deals in Ottawa's history.
With the cap on the rise, the cap hit of over $7M/season won't be as material as previous years. Had Ottawa been able to come to terms with a deal worth just over $6M/year, they could've used the extra million and change more efficiently, maybe going out and upgrading depth on their defensive end as they gave up the 4th most goals in the 2013-2014 season. Time will tell whether or not Ottawa overpaid for Ryan.
It is clear Ottawa has been working towards surrounding Ryan with young, talented forwards (see the Jason Spezza to Dallas deal) and is making him the star they build their team around. Ottawa finished 5th in the Atlantic Division last season, 5 points out of playoff contention. Ottawa will need Ryan on the top of his game alongside free agent signee David Legwand to replace Spezza's 66 points from last season.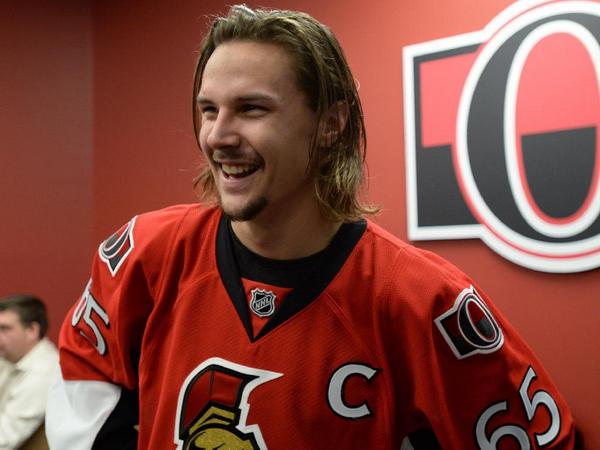 With Spezza request to be traded out of Ottawa, a vacancy for the captains role emerged. Much speculated surrounded the team but the obvious and correct choice was defenseman Erik Karlsson. Karlsson is a premier and high scoring defenseman. Besides his stellar play on the ice, he is a natural leader in the locker room. Karlsson, who led the Senators in points last season, will be counted on this season to get the Senators back into the playoffs.